In keeping with tradition (one previous can totally be tradition) here are two gifs that sum up my thoughts:
Well, I liked this one better than the first. Helen's growth to finding her own voice was my favorite but Rhys' transformation felt a bit off. In the first book he seemed much more like a growling bear and here he capitulated to Helen pretty early and often. Laid low by love but I also felt like we lost some of him.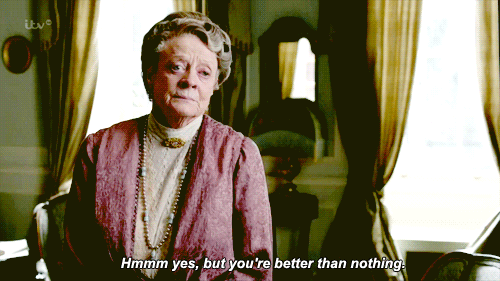 I'm a broken record but still Kleypas and I'll still show up for her telling a story. I think I would have liked them to have gotten married sooner and saw them interacting in everyday life. Something missing but closer.